How to Get Rid of Termites With Professional Termite Treatment
When you need to know how to get rid of termites, it's always best to turn to the professionals like an experienced termite control company. Why? For starters, how do you kill termites in your home if you don't know where to find them? It would be almost impossible to locate and destroy an entire infestation without extensive knowledge and specific tools.
A professional termite inspector is trained in termite behavior and understands where to find the source and the infestations in your home. A qualified termite inspector is well-versed in termite treatment options, from tenting for severe infestations to preventative treatments to protect your home. That's why the first step for getting rid of termites is to have your home inspected by a pro.
How the Termite Inspection Works
Effective termite treatment and control starts with a thorough inspection of your home or building by a professional termite inspector. Professional inspections and termite control should cover the exterior of the building, crawl spaces, attics, and other areas that attract termites. A thorough inspection and termite treatment should also include adjacent timber, tool sheds, and garages.
The resulting report will lay out a customized plan of action for the best termite control and termite treatment costs to ensure the next steps forward are best for the building and your budget. Depending on the termite species, the extent of the infestation, and other factors, the best termite treatment for your home will vary. But every treatment considered must always be safe and proven to get rid of termites.
How to Treat Termites Safely and Effectively
What kills termites? Traditional termiticides use chemicals that disrupt termites' physiology and easily infect the entire colony. Natural termiticides formulated with borate salt, and other eco-friendly ingredients kill termites in similar ways and are typically used for localized termite treatments.
Hi-Tech Termite Control is committed to providing the safest and most comprehensive termite treatments available. We are proud to feature the latest minimally invasive termite control using microwave technology. We can control many termite infestations using microwave technology as a localized treatment for convenient, eco-friendly termite control. The XTerminator 4.0™ is one of the most potent and effective treatment tools for getting rid of termites infesting wood.
But knowing how to get rid of termites for good involves more than understanding termite behavior and what kills termites. Just as necessary is the knowledge and skill needed to correctly apply termiticides for the most effective, long-lasting termite control. How long does a termite treatment last? Depending on the type of termite infestation treated and the products and methods used, termite treatment can remain effective for years and even decades.
Treating Termites: Fumigation to Prevention
There are a wide array of options for termite control. To choose the best termite treatment for your home, we consider the severity of the infestation, the type of termite we're treating, and other important factors. Because we understand the concerns about the impact of chemicals on the environment and our customers' health, Hi-Tech Termite Control offers a wide range of termite treatment options.
Drywood Termite Treatment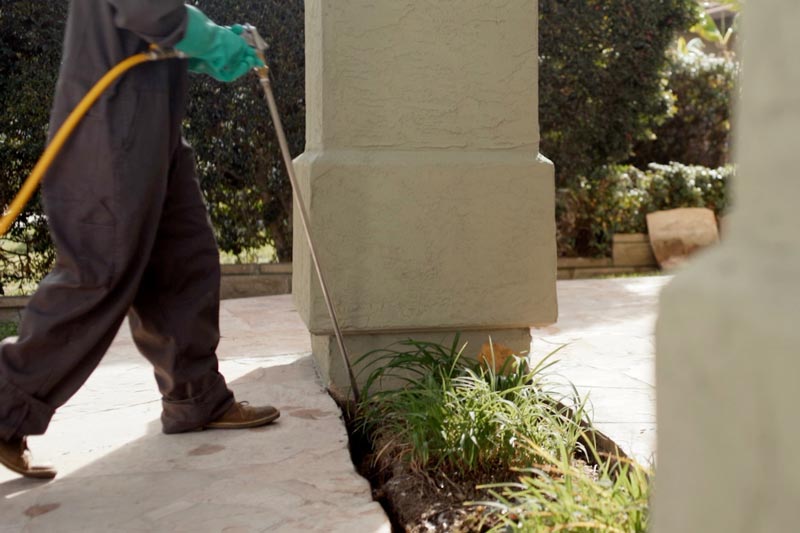 Because drywood termites don't have to return to an underground colony like subterranean termites, they can create larger and more destructive infestations more quickly. But because they live in the wood in a structure, localized treatment of the wood using low-toxicity, environmentally responsible termiticides can often keep an infestation under control before it gets out of hand.
Fumigation
For widespread infestations, fumigation of the entire building is still one of the most proven termite treatments. When a severe termite infestation extends to inaccessible parts of a structure, fumigation is probably the best way to stop the destruction. While Hi-Tech reserves fumigation for extreme situations, we also offer the latest termite control technology whenever possible.
Eco-Friendly Termite Treatments
Termite treatments don't always involve fumigation or other aggressive methods. Your termite inspector may determine that your termite problem can be eradicated with eco-friendly treatments. The combination of plant-based solutions, along with microwaves or other treatments, can often get things under control.
For Drywood termite control, we may recommend a microwave treatment in combination with one of our non-invasive termite treatment solutions. Used with our other local treatment methods using a termiticide, this safe, eco-friendly approach to termite control is highly effective.
Our low-impact but effective, natural termite treatment can be performed while your family is in the home. This natural termite control can typically be performed in a short amount of time compared to fumigation and other extreme termite control measures.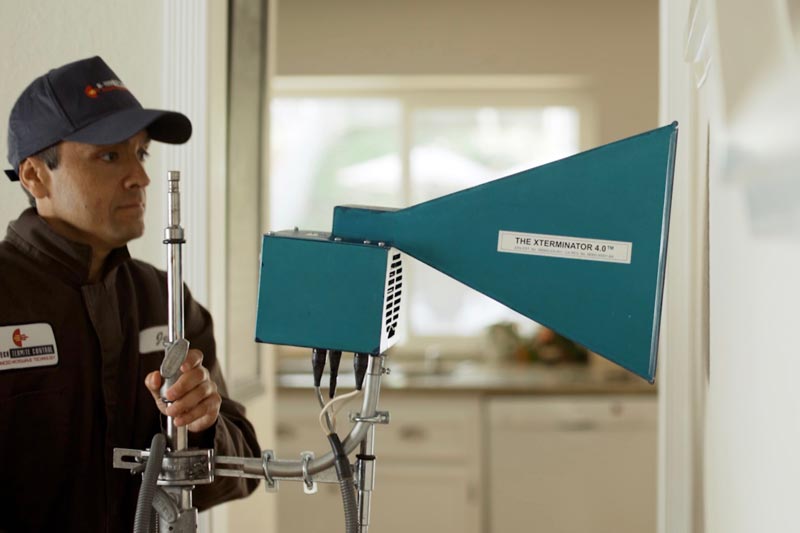 Subterranean Termite Treatment
While fumigation is considered one of the most comprehensive termite treatments for heavily infested structures, subterranean termite infestations require a different approach. Since subterranean termite colonies live in the soil, the best termite treatment is to apply termiticide formulated with termite treatment chemicals to surrounding and adjacent soil to create a barrier.
First, a trench is dug around the foundation, piers, and other areas, and we treat the soil with a low-toxicity yet proven termiticide. We fill the trench back in, and the termiticide absorbs into the ground to kill termites when they cross through the barrier to return to the nest.
For buildings constructed on a concrete slab, it may be necessary to drill through the slab to treat the soil below for effective subterranean termite control. Whether your building has a slab, basement, or crawl space, our specialized equipment ensures the entire structure is professionally treated against termite attacks.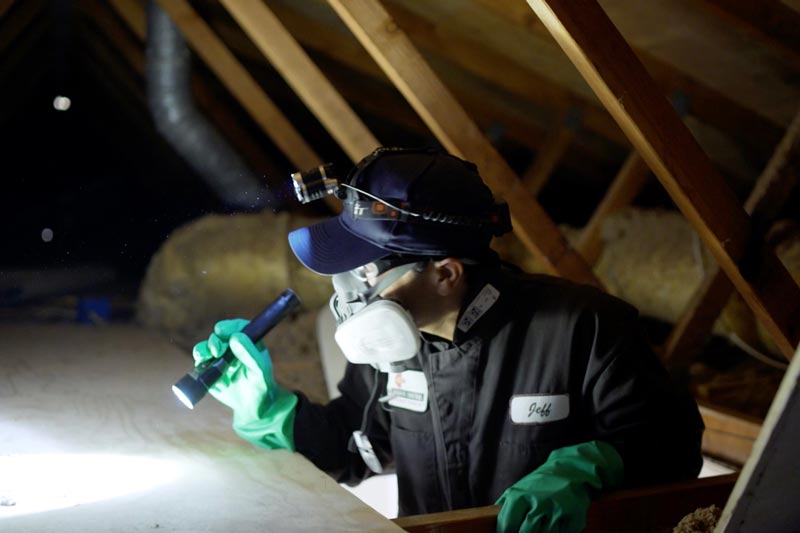 Preventative Termite Treatments
Preventative termite treatments involve fending off termites before they infest and damage the structure. This may involve pre-treating the perimeter of a home with Altriset or a similar product for subterranean termite control when conditions next to the foundation attract termites. For example, bark or moisture near the perimeter can attract subterranean termites. By treating the soil next to the foundation, you can prevent a future termite infestation.
In addition, preventative treatments may involve spraying raw wood in attic spaces. Treatment will focus on areas where raw wood is accessible around air vents, down the ridge of the roof, and on roof sheathing.
The termite inspection report will alert homeowners to conditions that are conducive to infestation (which involves termites or other wood-destroying organisms) or infection (which involves dry rot). For example, excessive moisture from plumbing leaks or other sources is something that can lead to infestation or infection. Preventing excessive moisture is another means to prevent termite infestations.
We may also recommend modifications to the building or landscaping to improve the effectiveness of termite control and reduce the threat of further termite attacks. For example, we may suggest the removal of timbers adjacent to the house or in contact with the soil. Mulch that contacts the structure should also be removed because it provides termites with an easy food source, a humid environment, and plenty of cover to inflict damage.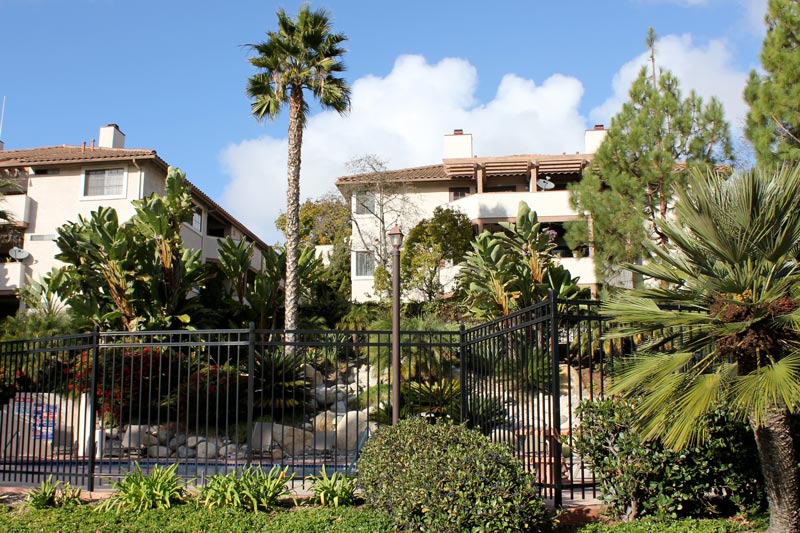 When You Need Termite Treatment
If you find signs of live termites or termite damage, it's important NOT to disturb them or attempt to treat them yourself. It may appear that you have killed them off, but termites are extremely adept at survival. The likely scenario is that you have caused them to relocate to other parts of your property where they may not be discovered until more damage has been done.
If you see or suspect a termite infestation, schedule an inspection. Hi-Tech Termite Control is one of the most trusted and experienced termite control companies in Southern California. One of our professional termite inspectors will provide a complete report on the current state of your infestation and offer the best course of action for the most effective termite control.
You can rest assured Hi-Tech Termite Control knows how to treat termites and keep them from coming back. Hi-Tech Termite Control serves Southern California, including Los Angeles, San Diego, and Orange County — reach out to us to protect your home! Schedule a free inspection today.