Do I Need Termite Fumigation Treatment?
Let's be honest—most homeowners do not want to go through the process of tenting their home for termites. Ideally, homeowners would prefer localized treatments that allow them to stay home during the process. However, when termite infestation is severe and extends into inaccessible areas, tenting is the best way to protect your home. Fumigation is considered a primary or full-structure treatment, meaning that you can rest assured that any and all termites in your home have been eradicated.
Fumigation for termites is a three-day process and dates are set by mutual agreement. Our inspector will go over all the preparation needed with you. All documents and waivers will be thoroughly explained and we can answer any questions that you might have.
Understanding the tenting process can help homeowner's prepare for fumigation in a way that helps avoid unwanted inconvenience and expense. Read on to learn about the process.
The Termite Fumigation Process with Hi-Tech Termite Control
There are a few important steps to complete before your home is tented, but these can be done rather quickly if you have a good system.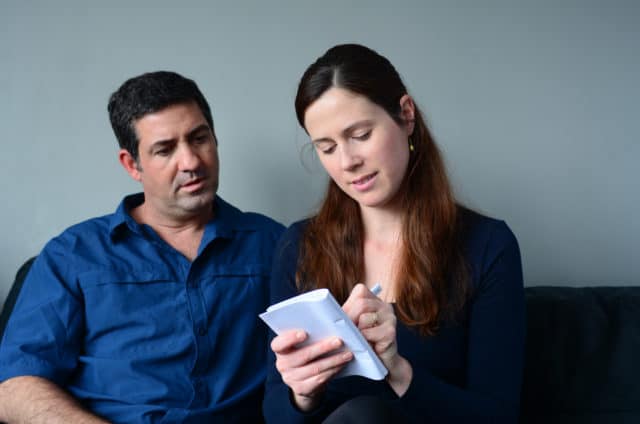 Before the Fumigation
Indoors
Remove Living Things
Obviously, all people, pets, and plants must be removed from the house during the fumigation process. This includes fish and birds. Plants can be placed in the yard as long as they are kept at least one foot from the perimeter of the house. Two nights out of the house should be sufficient.
Food & Medicine Storage
While you can remove all food items from the house, most people opt to simply bag these items. All food, feed, and medicine not factory sealed in glass or metal containers, as well as other items that are orally ingested like candy and gum, need to be properly sealed in Nylofume bags. In most cases, your termite company will provide you with these bags at no charge, and your inspector will teach you how to seal the bags. Remember that items in your refrigerator and freezer need to be bagged as well.
Extra charges can be incurred if homeowners do not properly bag items. Fumigation companies may either dispose of items not properly sealed or charge a per bag bagging fee.
Wine & Sprits
Basically, items that are factory sealed in either glass or metal containers can safely remain in the house during a fumigation without being bagged. This includes wine and sprits. Bottles with cork seals should be laid horizontally; others can remain upright. Remember that seals cannot be tampered with. If they have been, these items should be bagged.
Bedding
Baby mattresses enveloped with plastic should be removed. In addition, plastic mattress covers should be removed. The fumigant will not aerate properly otherwise.
This video from Vikane (the company that produces the fumigant) provides excellent guidance:
Outdoors
Exterior Clearance
There should be a minimum of a one foot clearance around the perimeter of the building. This means that homeowners need to cut back all trees, bushes, vines, and other plants so that there is at least a 12" clearance from the structure. Decorative gravel or bark should also be moved away from the structure. Plants should also be removed that are under patio covers or attached decks. Termite companies do not assume liability for damage to landscaping that results from the fumigation process.
Talk to Your Neighbor
At times, you will need to get your neighbor's approval in order to fumigate your structure. For example, if your neighbor has plants that are growing on or adjacent to your building, you will need to have them sign a release waiver if required. Another possibility is that tenting the building will require access to a neighbor's yard. At times, there is a zero lot line, and abutting structures may require a neighbor's approval.
Roof Damage
The roof surfaces and perimeter must be walked upon, and many roofing materials (such as aged wood shingles, old shake, old composition, new or old tile, aluminum or specialty roofs) will likely be damaged. It is important for homeowners to understand that their termite company (neither the prime contractor or the fumigation company) will assume responsibility for damage. Thus, many homeowners choose to pay for tile repair service.
Security
While break-ins during a fumigation are not common, they can happen, and risk increases during economic difficulties. Termite companies are not responsible for a burglary that occurs during the fumigation and aeration process; neither do they provide on-site security. If you are concerned about vandalism or theft, contact your homeowner's insurance to verify your coverage in case of a break-in, and consider hiring a security service.
It's a good idea to remove valuables such as money, jewelry, important documents, etc from your home. In addition, you can ask a trusted neighbor to keep on eye on the house during your absence, and ask them to call the police of they see suspicious activity. You can also notify the local police department and request extra patrol while your home if fumigated.
During Fumigation
A termite fumigation is a three day process. On the first day, the tent goes over the home and carefully sealed to keep the Vikane gas from escaping. Warning signs will be posted on the exterior of the tent. The structure is then filled with gas. On the second day, the amount of gas is measured to ensure that a sufficient level of gas has been maintained throughout the structure. Once verified, the house will be aerated. This allows the gas to dissipate and prepares the home for reentry. On the third day, the tent is removed and the home is cleared for reentry upon confirmation the gas has escaped.
During no point in this process may a homeowner, occupant, or pet return to the premises. It is not safe to reenter the premises until the home has been cleared for reentry.
After Fumigation
Gas Shut Off & Restoration
In order for the fumigation to be performed, your gas must be turned off. The fumigation company will arrange for gas shut-off with the local gas company. The gas will be turned off the morning of the scheduled fumigation. You must ensure that your gas meter is accessible to the gas company no later than the afternoon before your fumigation. This means that the meter must have an unobstructed path and dogs cannot be present. If you fail to make your meter accessible, your fumigation may be canceled.
Homeowners or occupants must contact their local company to turn the gas back on and relight all appliances. An adult must be present or key arrangements made with the gas company.
Moving Back In
Once the home is cleared for re-entry, you can confidently move back in. Your food can safely be unbagged and used, plants and pets can return indoors, and mattress covers put back in place.
Many homeowners fear a toxic residual, but the fumigant is only effect in gas form. Once the gas has dissipated, there is nothing to fear!
Important things to know:
California law requires the fumigation company to open at least one operational window in each room a minimum of 3 inches. For structures with more than one floor, only the top floors will be opened. The first floor windows will be locked.
Industry-wide, we require a foliage, burglary, and roof waiver. In some cases a neighbor's release form may be required.
Currently installed home security alarm systems cannot usually be used. Since some of the windows have to be left open, the sensors may prevent the alarm from arming. If the alarm cannot be turned on and off from the exterior of the tent (by using a remote), then it also defeats the purpose of the alarm.
Before fumigation, we will arrange to turn the gas off for you. You will be responsible for turning the gas back on. The fumigation company and the gas company do not work on
Sundays. This means that fumigations that start on Friday or Saturday will be a four-day process.
The fumigation company needs access to all areas of the house to ensure that the gas has no risk of lingering. This means that all doors need to be unlocked and opened. This includes things such as safes and locked filing cabinets.
Electrical conduits running between buildings can carry gas from one structure to another. For this reason, all connected buildings must be vacated during the fumigation process whether all buildings are being fumigated or not.
Satellite dishes are often knocked out of alignment during the process of removing the tent. Realignment by your satellite provider may be necessary.
Home Termite Fumigation Services by Hi-Tech Termite Control
Ready to Get Started?
Get in touch with us if you have any questions, or schedule a free inspection right here online. We're happy to help folks throughout San Diego, Orange County, and Los Angeles with our tent fumigation services.